There are many benefits to using our professional service for carpet cleaning that a homeowner cannot achieve on their own. A professional service will have access to machinery and cleaners that are not available to general public.
Using our professional service will allow you to enjoy cleaner carpets and upholstery that is not soaking wet when cleaning is completed. Most DIY carpet and upholstery machines leave the cleaned areas overly wet. The wet surfaces attract mold, mildew and dirt, allowing the areas to quickly become dirty again.
Residential & Commercial Cleaning Services
We offer commercial and residential carpet cleaning in Chino CA.  We also do more than just clean carpets. Our services include:
Carpet Cleaning

Rug Cleaning

Tile and Grout Cleaning

Upholstery Cleaning
Hardwood Floor Cleaning

Residential

Marble Cleaning

Stone Cleaning

Carpet Protection
Fabric Protection
Urine Treatment
Commercial
Tile Cleaning Chino CA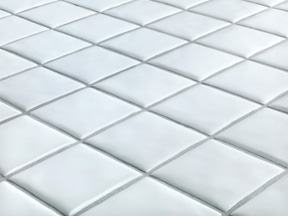 Tile and grout cleaning can be very strenuous on the average home owner. A professional service can come in and clean these areas of your home with ease. Home owners do not have to subject themselves to harsh chemicals or back-breaking scrubbing to achieve a clean home.
In addition, professional cleaners will use agents that have been proven to clean, and not destroy the tile surface in your home. Many over the counter solutions are too harsh to properly clean the items they are intended to clean.
Upholstery Cleaning Chino CA
Your upholstered furniture needs to be cleaned on a regular basis due to build up of dirt, grime and dust mites. Many people don't realize how dirty their sofas and chairs really are. Think about all the skin oils that can build up over just a few months. These oils will attract particles that cause a dingy appearance. Give us a call to today. Let us freshen up your upholstery today.
Testimonials:
"Just wanted to let you know how very pleased I was with your work. I cannot believe how great everything looks, and can really tell how you take pride in the job you do.….. I can wait a few more years for the carpet replacement now. I will be recommending you to all my friends. Thank you for such a great job. Merry Christmas. " – Karen
"Great company! They did a wonderful job and made my 10 year old carpets look brand new. Highly recommend them. Quality work and very reasonable." – Michelle
"Pat and team, we want to thank you for a wonderful job done on our carpets and tile throughout our home. To anyone out there reading this they are the best you can get for carpet and tile cleaning. I am still in amazement how it all looks. You can trust this company completely. Thank you". – Dan and Cheryl
"Tony, Pat, and team, Just a note to let you know we are very pleased with the enlarged tile area in the kitchen, the replacement of damaged tiles, and the new grout color. Thank you for the beautiful job! Looking forward to a date when we can get the carpet cleaned. Will let you know." – Debbie
Call Us Today For A FREE Estimate! (909) 600-9975